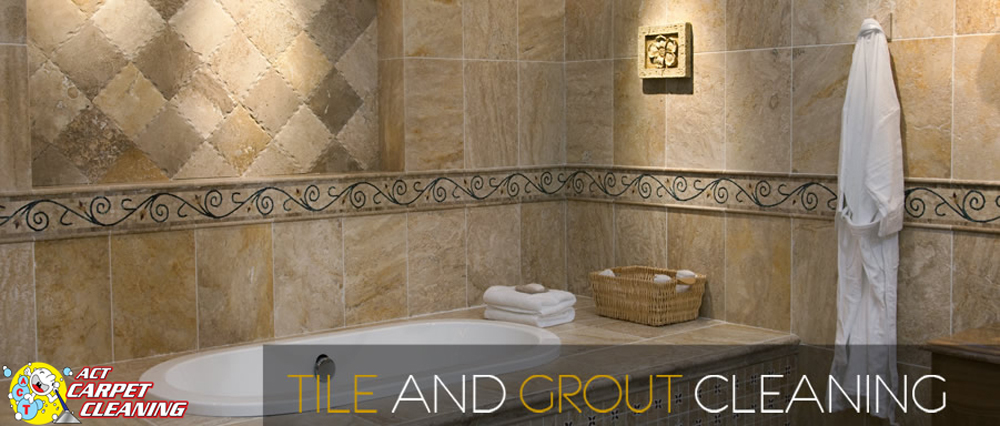 Depending on the amount of traffic that your tile floors take in will determine how often you will need to clean them by a Bakersfield tile cleaning professional. Unwanted bacteria sits deep inside your tile and grout making it difficult to extract with everyday cleaning practices.
That is why we recommend having your tile and grout cleaned by ACT Carpet Cleaning on a regular basis to ensure your tiled floors don't carry dirt that will spread to other areas of your home.
Our system of tile and grout cleaning for the Bakersfield area has proven to remove 5 times more dirt and other materials than by using a broom and mop.
You have invested a significant amount of money into your home and tile floors are extremely important to take care of. The objective should be to keep them in tip-top shape to live in a healthier environment and make a great impression on your company. With this in mind let's dive into our article about tile and grout cleaning.
The Benefits of professional tile cleaning in Bakersfield CA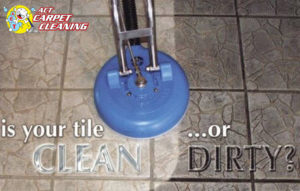 For the most part, you can clean your tile and grout with a quality broom and mop. Twice a week should be a goal if you have an average amount of traffic running through your tile.
Children and pets racing through plus the spills that occur on a constant basis make it difficult to keep your tile looking it's best. So let's look into why we would invest in tile and grout cleaning by professionals.
Extend the life of your tile
Whether you have moved in and inherited your tile or invested money into new tile you understand the cost to replace is not cheap. If you're not familiar with this type of project here is a list to give you an idea of cost you will be paying unless you plan on doing the work yourself:
Labor hours tearing out old flooring
Hauling off old material to the Kern County dump.
Material cost
Man hours to install your tile.
All of these services can cost you anywhere from $1k to 5k. That is why we recommend taking the proactive approach and investing in a professional cleaning every quarter.
Bring out the best in your tile
If you're like most of us we love to make a good impression on people. This is especially true if you own or rent an office building where you want to represent excellence.
It's important to realize if you're only running a mop over your tile they simply won't shine like they should creating a dull appearance.
When you hire ACT Carpet Cleaning we ensure your tile appears immaculate and expresses its true form.
We won't break or damage your tile
Every class of tile requires specific maintenance to make it reach a long life span. That being said our technicians have been trained to understand the necessary steps when cleaning tile.
The last thing you want to do is scratch or ruin tile because you applied a chemical that wasn't suited for the material. We come across this more than you would imagine and when a piece of tile is ruined by a chemical  or stain it is nearly impossible to revive it.
Types of tiles we clean
There are many materials that you can lay on your floor and tile is one of the most popular because of it's durability and gorgeous look.
As you know there are several areas you can have tile present and here are areas we are capable of cleaning whether in your home or commercial building:
Bathrooms
Kitchen
Entryways
Closets
Outside patios
Hallways
We haven't' came across a job that is too big or complicated for us yet. Due to the experience we possess, we doubt that will ever happen.
To point out the different tiles we clean on a regular basis we compiled a list of the materials we come across and wanted give some advice on how to maintain these for maximum life.
Ceramic

The ceramic tile you have was made up of natural materials like sand and clay. Once they have been molded and
shaped they are heated inside of a kiln. Most likely your ceramic tiles will be glazed to a finish although some ceramic materials are unglazed.
Again depending on your traffic you will want to sweep and mop your ceramic tiles at least two to three times a week. This will ensure the tile does not'build up dirt and stains that are difficult to remove.
Porcelain

Porcelain is a mix of clays and other natural materials. Porcelain is fairly new to the scene compared to ceramic tile making it very popular with homeowners in the Bakersfield CA region. The porcelain material is fired at a much higher temperature than ceramic forming a harder tile.
A little secret to keeping your porcelain in tip top shape is to add a ¼ cup of vinegar to your mop bucket maybe once a month. This ensures your tile is looking extra clean.
Travertine

This popular sort of tile is derived from the limestone family or calcium carbonate if you want to do your own
research on travertine. Travertine is available in four types of popular finishes:
Polished
Honed
Brushed
Tumbled
Travertine may be a little more expensive per square foot but it will last you a long time if maintained properly on a consistent basis. Unlike porcelain, travertine can scratch easier from common substances tracked in from normal house traffic.
Natural stone

Natural stone are used in many homes and we have dealt with them on many occasions. Very luxurious looking but can be pricey.
Below are types of tiles you have probably heard of that are made from a natural stone:
Marble
Granite
Travertine
The sort of tiles mentioned above can be damage easier than most when cleaning. We suggest a soft bristle broom and dry your mopping job with a nonabrasive cloth.
How ACT Cleans Tile
Our trained professionals comprehend every aspect of what it takes to clean your particular tile properly.
Prior to starting the job, you will be greeted by one of our pros and we will do a walk around to get a good idea of what area is going to be worked on. This will help us know where to set up and do an efficient job without bothering your daily activities.
With our truck mounted equipment, we can make your tile look like night and day when we are finished with them. Our high powered machines will extract old dirt and scum from tile a lot better than you can when hand cleaning. After the job is complete you will know where your dollars went.
As soon as we are finished cleaning your tile and grout we will then apply a liquid sealant that will give your tile extra protection against chemicals that can be harmful to your tile over time. Our sealant will penetrate your tile and shield against permanent stains as well.
How long does tile cleaning take?
Everytime ACT Carpet Cleaning takes on a job we perform it with passion and consideration for our customers. Meaning we try our best no to inconvenience you and make the experience hassle free from booking the appointment to the actual work being performed.
Obviously, time is based on how large the project is. On average we can finish a standard size job within 2 hours of arrival.
Our aim is to complete the tile cleaning jobs in a timely manner but we also want to provide quality service so at the same time we won't ever rush a job. Slow and steady is our motto.
In addition, we recommend you stay off your tile and grout for at least one hour after we complete the job. You will want to avoid applying any liquid to your tile for 24 hours so the sealant can dry into the tile properly.
The Wrap Up
All things considered having your tile and grout cleaned by our Bakersfield professionals will be an important part of maintaining your floors and keeping them lasting years down the road.
The fact is that regular hand cleaning tile only cleans the surface while our machines and professional techniques go deep down into your materials.
Give us try and we are confident you will not be disappointed.
Free Estimates – Give Us A Call Today 661-333-9624
Serving Bakersfield CA & Surrounding Areas.
Free Estimates